We've developed a wide range of materials to support you in teaching the myfife method.
The Fife Book by Liz Goodwin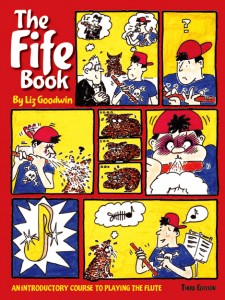 The Fife Book is the perfect companion book to myfife. Aimed at beginners, The Fife Book teaches embouchure technique, breath control and basic fingerings.
Playalong MP3 backing tracks are also available to download!
The myfife Pack
The myfife Pack contains myfife, The Fife Book, a carry bag with reflective strip, and stickers. Ideal for taking to school without forgetting the fife or book!
The Fife Book 2 by Liz Goodwin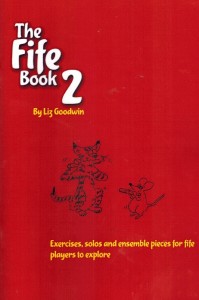 The Fife Book 2 builds upon the first book with additional well-known melodies and a selection of ensemble pieces in the form of rounds, trios and quartets. Ideal for myfifers who aren't yet ready to progress on to the flute, and equally good for beginning flute players who need some extra support.
The myfife Method – Teacher's Resource Pack by Liz Goodwin
This substantial pack is a series of lesson plans, photocopiable worksheets, exercises, games and flashcards, all designed to make a myfife teacher's life that bit easier. If you've never taught the myfife method before, you will find this invaluable. Download some free sample worksheets.